Social Media Tips for Audience Growth & Course Sales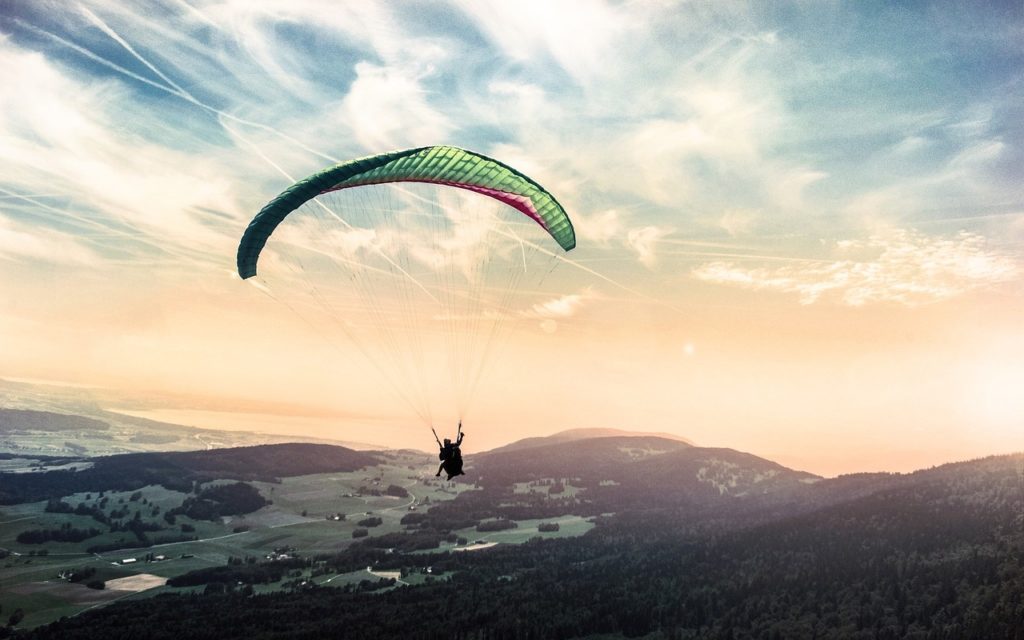 Take Your Course to New Heights: Social Media Tips for Audience Growth and Online Course Sales
When most people think of social media, they think about sharing updates, pictures, and videos with friends and family. But that's not all social media can be used for. You can utilize Facebook, Instagram, Twitter, and Pinterest to grow your blog's audience, too!
The right posts on a social media network where your audience can be found can drive significant traffic towards your blog and your site. More than that, you can share stories and tidbits about your brand, allowing you to connect with people on a more personal level. This makes you seem more relatable and will attract new customers and keep loyal customers around.
Learning about social media basics, social content, and social strategy will help you form a community around your brand.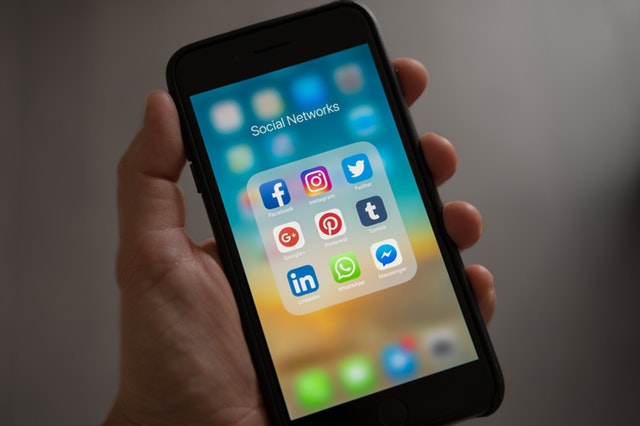 Social Media Basics
There are a lot of social media platforms to choose from, and the number seems to increase every week. Some of the most popular channels include:
Facebook

Instagram

Twitter

Snapchat

YouTube

Pinterest

LinkedIn

Google+ (ha, kidding)
It can be tempting to establish a presence on all of them so you don't miss any potential customers, but this isn't the best plan, especially as you are just starting out. You'll overwhelm yourself and end up creating subpar content on all of them. Rather, it's better to focus on a few channels where your audience hangs out the most. This way, you can produce great posts without spending all your time on it.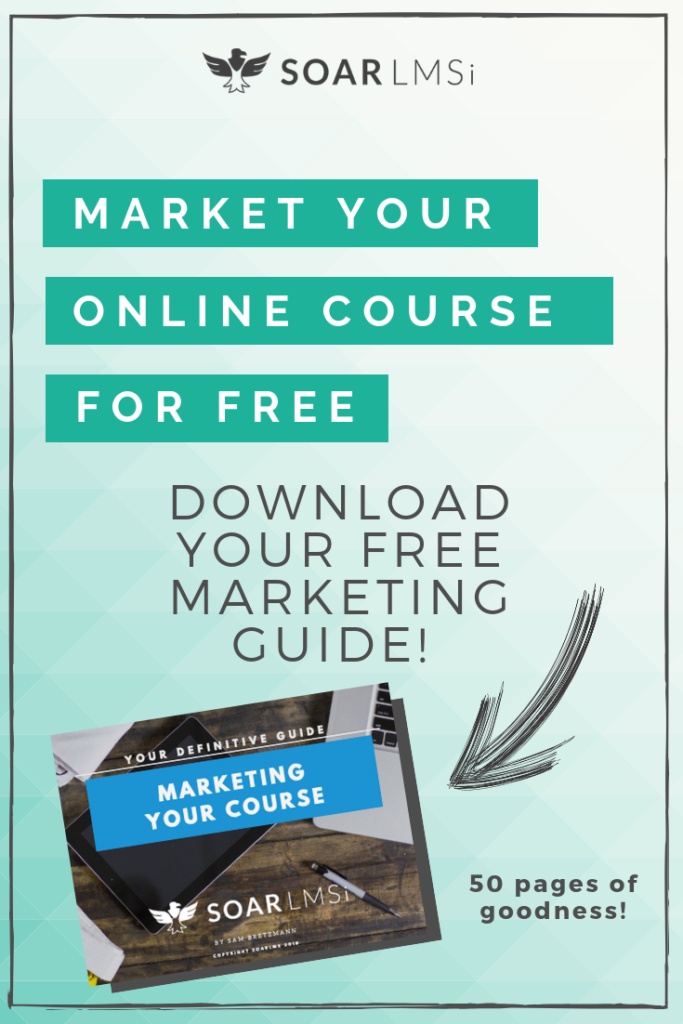 Get all our best marketing tips in our free guide to Marketing Your Course
A good strategy is to choose two to three networks to focus on. One should be Facebook, since it's one of the most popular. Then you should choose a network that's relevant to your brand and your content.
You could consider matching up content with networks in a few ways:
If your course uses a video format or if your blog posts frequently feature videos, you might go with YouTube

If you use lots of customized images and graphics, Instagram would be the way to go

Blogs and courses that are relevant to a professional audience can benefit from marketing on LinkedIn
No matter which platform you choose, there are three things you should focus on:
Consistency: You should make sure that you are posting regularly on each network.
Quality Content: Take the time to examine each piece of content you plan to post to your networks. Does it fit with your brand? Is it relevant to your audience? Is the content itself high quality?
Engagement: This is the point of social networking. You should encourage your audience to engage with you, and you should engage with them in return. This can include liking and sharing posts, commenting, and following new accounts.

The Goal of Social Media for Your Business
There are a few reasons you might use social media:
You want to increase the number of people who see your brand. This means going where your audience is, and since a lot of people hang out on social media, that's where you should be.

You're interested in building a community. By building trust through content, you can connect with people from all over the world and expand your network.

Most importantly, you want people to visit your site. Sharing your blog posts on social media can accomplish this, but people want to see more than self-promotion. By sharing other interesting content, you can encourage people to check out your site to find out more about your brand. When they are there, they'll read your other blog posts and sign up for content upgrades.
How Should You Use Social Media?
Obviously, there are unique challenges for each network, as well as strategies to help overcome them. The strategies you employ will also depend on your goals for your business. However, there are a few general guidelines for you to follow, regardless of the social network you choose:
Keep your profile page updated and clean. Make sure your profile is complete, up-to-date, and includes photos and other images that are vivid and sized correctly.

Know the culture and atmosphere of each network. This relates to how people use the network and interact with others. This is going to be different for each network – LinkedIn is more professional than Twitter and Facebook, users on Instagram and Pinterest focus more on visual appeal, etc.

Be active. Don't set up social accounts, only to let them sit dormant. How can you engage with people that way? They're not going to come to you! Post regularly, respond to comments, join groups, and like and comment on others' posts.

Post quality content. Again, you need to make sure each post is high quality and relevant. Try not to promote too much – you could come off looking spammy.

Grab all your brand's social handles for each network. You may not need them all, but you never know. You may decide that Instagram is right for you after all.



Creating Social Content
So, what about the content itself? How do you consistently create amazing content to share? Entrepreneur Gary Vaynerchuk shares a few tips on how to do just that:
Document, Don't Create
You don't need to stress yourself out trying to constantly create brand new content. Simply document what you're doing, whether you're working on a new blog post or attending or hosting an event. Snap a picture or shoot a video. Don't fake it – be authentic. You can also do daily recaps, sharing progress or updates on new projects.
Micro-Content
You can also take existing content, such as a video or blog post, and share snippets on social media. You can share a short 30-second clip or a key line from your blog post. You can also repurpose the content into new forms, such as infographics. Make sure to always include a link back to the original content.
Quick Key Social Strategies
Again, each social network has specific strategies that work best for it. Here are some quick tips to help you on various social channels.
Facebook: Everything goes. You can post text updates, pictures, and videos. You can cross-promote content from other platforms. Make sure to post daily.
Instagram: Use relevant hashtags in each post, so new users can find you. Post multiple times every day. Comment on posts in your relevant hashtags daily.
Twitter: Engage with accounts in your niche. Comment on tweets daily. Use relevant hashtags in each post.
YouTube: Start a vlog and document your day. Remember that practice makes perfect.
Snapchat: Each snap should leave people with a tiny tidbit of helpful information. Snapchat has no built-in discoverability, so cross-promote on other channels.
Take Action Today!
Here are some action tips to help you with your social media strategy:
Grab all your brand's social handles and create profiles on all social networks

Choose two to three platforms to focus on

Optimize profile pages on each platform

Create a content plan for each platform

Begin posting immediately

Always continue to research each platform, so you know them inside and out

Adjust strategies as you learn and grow

When you're ready, automate or schedule postings 

Expand to other platforms
Social Media Can Help Take Your Course to New Heights
Out of all the methods for marketing an online course – creating a blog, growing an email list, learning SEO – social media is the one with the most reach, if done correctly. Millions of people interact on at least one social network every day. These are millions of people who can help spread the word about your online course. Social media helps to round out your marketing strategy by getting people familiar with your brand, appreciate what you offer and get excited about what you're bringing to the world. 
Haven't begun your course yet? Start for free (no cc required)!