The Best Way to Monetize Your Expertise and Content: an Online Course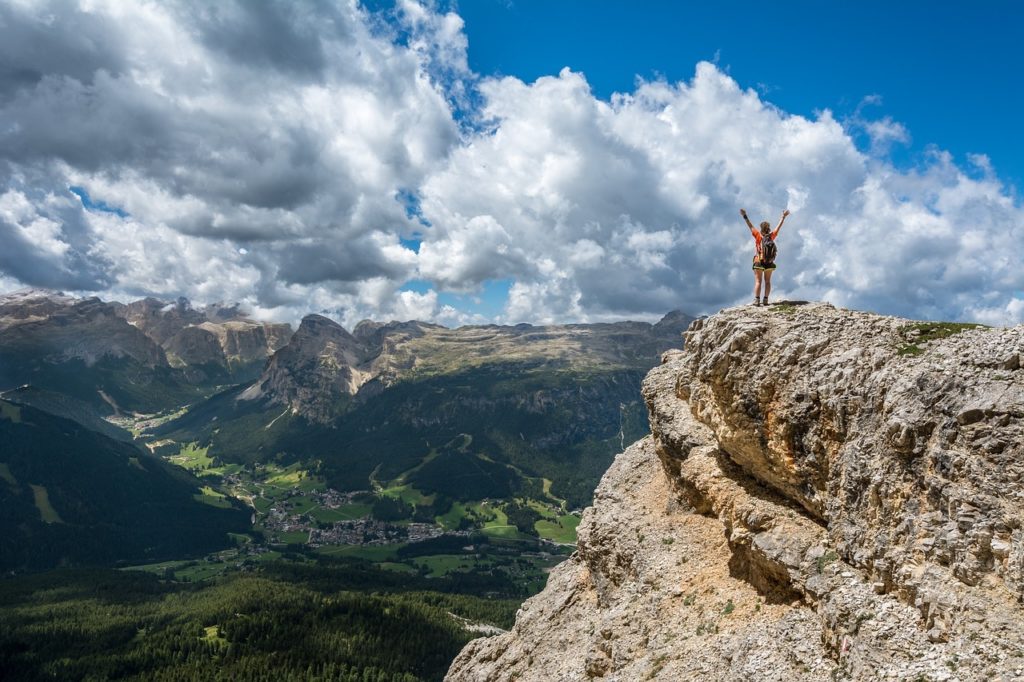 Hands Down the Best Way to Monetize Your Expertise (and get more free time!)
If you're looking to grow your revenue online, congratulations on taking the first step and looking into SOAR LMSi! Creating your own online course is the best way to capitalize on the experience you already possess. SOAR empowers you to create an amazing course by combining traditional teaching and up-to-date technology, delivering higher profits and incomparable ease of use—for you and your students!
Doubting you can put together a successful course? Look no further than Nikki Elledge Brown, a former park ranger who made $300,000 in one year after creating an online course. She took knowledge she already had–how to write effectively–and designed a class with a specific audience, entrepreneurs, in mind. Nikki, also a mother, launched her class "A Course About Copy: Attract Your Dream Clients. Enjoy the Process." and made over $50,000 on the first go! Read interviews with her here and here.
With SOAR LMSi's platform, you too can become a success story by teaching skills you already have to students and businesses who will benefit from your knowledge.
Building An Online Course is the Best Option for You
Unlike traditional teaching positions, you do not need an education degree or institutional backing to put your expertise out there. All you need is an idea, a skill set, and an audience in mind. SOAR gives you the tools to create your course online and includes tips and guidance to ensure smooth sailing. You choose your own plan, whether you're or an individual or a corporation. Furthermore, SOAR's learning management system software has intelligent features you won't find elsewhere, is user-friendly and specifically designed for easy course creation—no I.T. department or coding skills necessary. Its ease of use, coupled with unsurpassed customization options, means you can have your course up and running within days.
Get everything you need to know  –  download our free ebook "How to Launch a Course that Soars!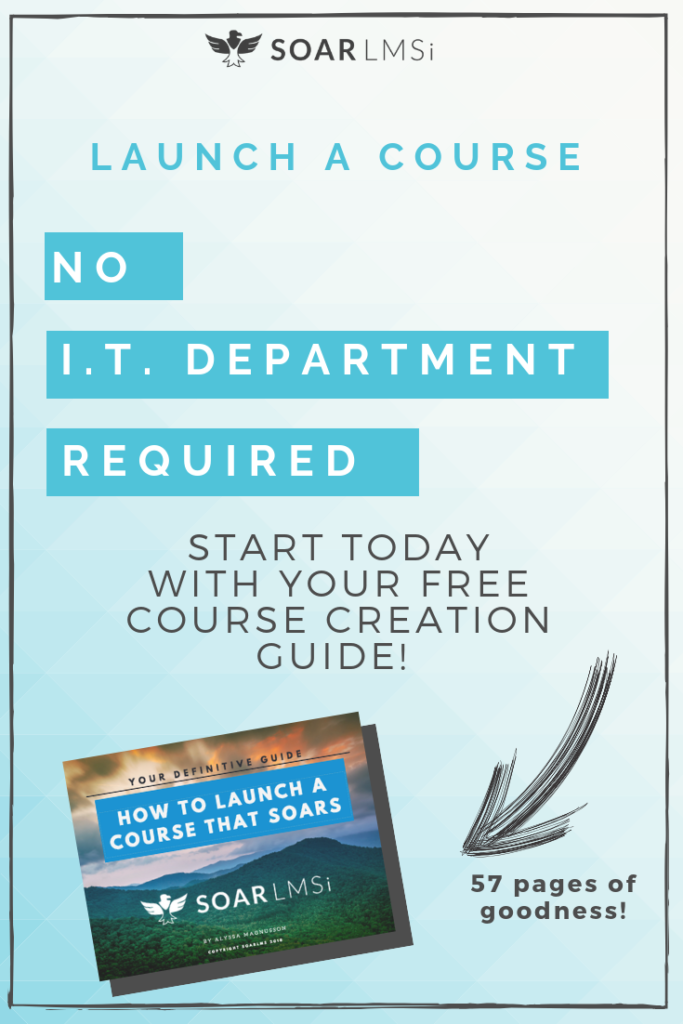 The Best Option for Your Clients
Learning online has never been easier for students, volunteers, and businesses.
SOAR sends updates and reminders about lessons straight to your clients' mobile phones, boosting our course completion rate to over 90%! The two-way communication between you and your students allows for constant improvement through real-time feedback. Unlike a traditional online class, there is no need for additional enrollment fees or the purchase of outside materials; clients pay only the price you set for the class. They can learn real-life, specific skills without the fuss of tuition or the boredom of watching online tutorials.
SOAR LMSi is engaging, relevant, and lets them move at their own pace. In addition, your online course on SOAR can be accessed anywhere in the world!

Economical
Still not sure?
SOAR's services are extremely cost-effective. You create the course yourself, eliminating the need for staff and brick-and-mortar fees. Your subscription rate doesn't change, no matter what you decide to charge or how many students you instruct. Gone are the days of fishing for views and fighting for minuscule ad revenue on huge platforms. With SOAR LMSi, you get directly compensated for your expertise.
If you already have a business, SOAR LMSi is an easy way to reach more clients and create additional revenue for services you already offer. Coaching, consulting, and seminars are all excellent candidates for conversion to online courses. Students can enroll in your course at any time after its creation, relieving temporal pressures and broadening the number of prospective students you have for your class. The world becomes your potential audience, not just those down the street.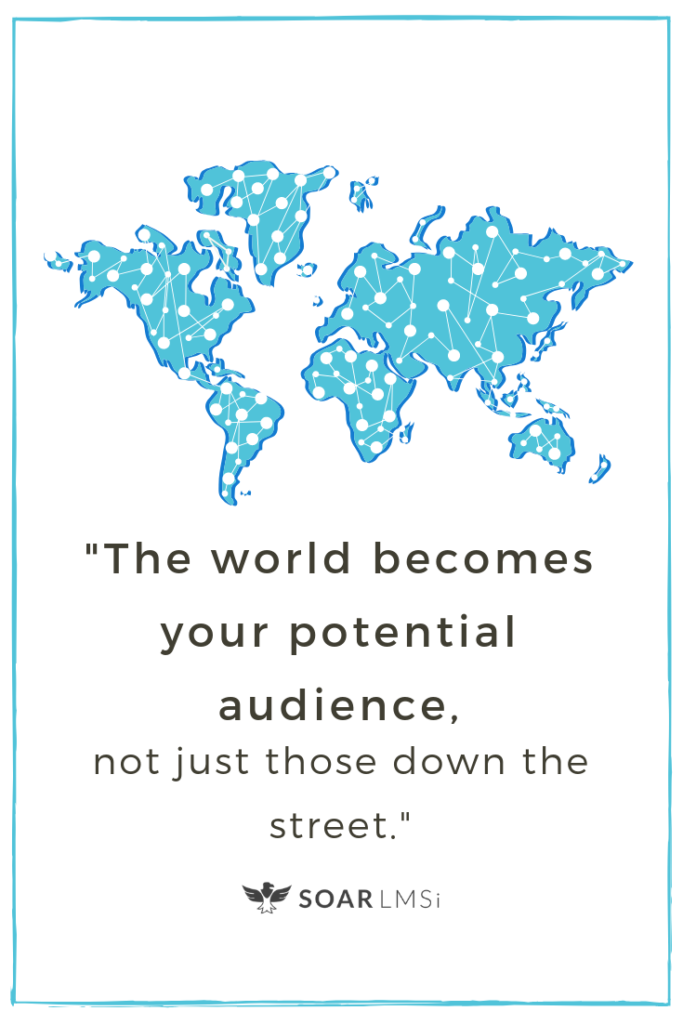 Conclusion
Creating your own online course puts you in total control and offers you the biggest monetary return on your time investment. SOAR LMSi offers guidance to you and unparalleled access to your clients and students. SOAR's platform is specifically built to monetize expertise, whether practical, artistic, or educational. If you've got an idea and want to share your knowledge, impact the world, and make a profit, SOAR LMSi is the platform for you!
Try it risk-free, no credit card required!