Distribute and Monetize Your Content: Rethink Your E-Book with an LMS Solution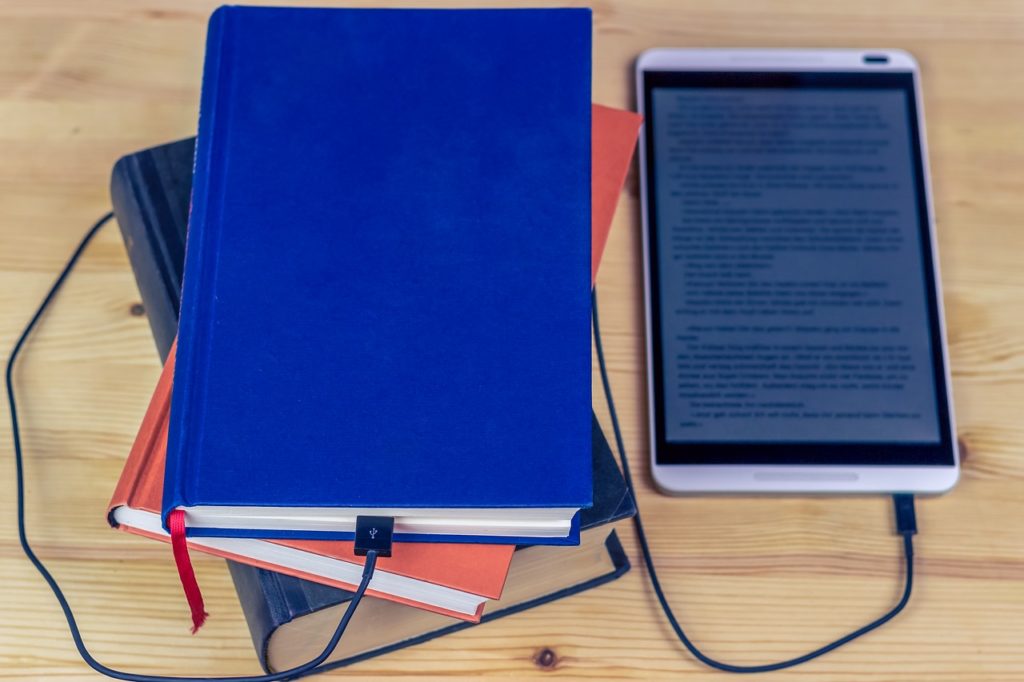 Better than the best ebook publishing solution – SOAR LMSi – The ultimate content distribution method
WE UNDERSTAND PRODUCING AND SELLING BOOKS ONLINE CAN BE EXPENSIVE!
Distribution channels like Amazon can charge up to 40% of your retail price for an ebook or printed book. (For a $20 book that is $8 cost!! ouch!!!)
We also understand the high cost of printing and shipping books (production, printing, storing, shipping, handling, postage, etc. often equating to $5-$10 per book or more!)
WE ARE CHANGING THE WAY TEACHERS AND AUTHORS EXTEND THEIR REACH, MAXIMIZE IMPACT AND MINIMIZE COSTS.
There is a new platform that unshackles authors and teachers like you and empowers you to influence the masses.
If you sell your book for $20 for example, you can distribute it anywhere in the world for a total cost of $2 or less and keep the other $18.
THAT IS NOT EVEN THE BEST PART – USING SOAR LMSi TO DISTRIBUTE YOUR BOOK ALLOWS YOU INTERACTION WITH STUDENTS.

SOAR LMSi empowers you to maximize impact in 3 ways (these are not possible with traditional printed or ebook distribution methods):
When you put your book on our learning and community platform you can see who is reading it, when, how often, and how many times from your cell phone. (intelligent real-time data)
You can add test questions (and have the platform grade them for you if you want), assignments, issue certifications if that helps, and even conduct surveys of reader opinion to get real-time feedback!
You can "live chat" with your readers. Just think for a moment, who wouldn't be thrilled to 'KNOW the author personally" and be able to ask questions, and develop a personal relationship with the mind behind the message via live chat (or delayed chat – when you have time to respond – your choice)?
How quickly could you grow your own distribution channel through your reader's contacts and friends when they enthusiastically recommend your work, because they KNOW THE AUTHOR PERSONALLY?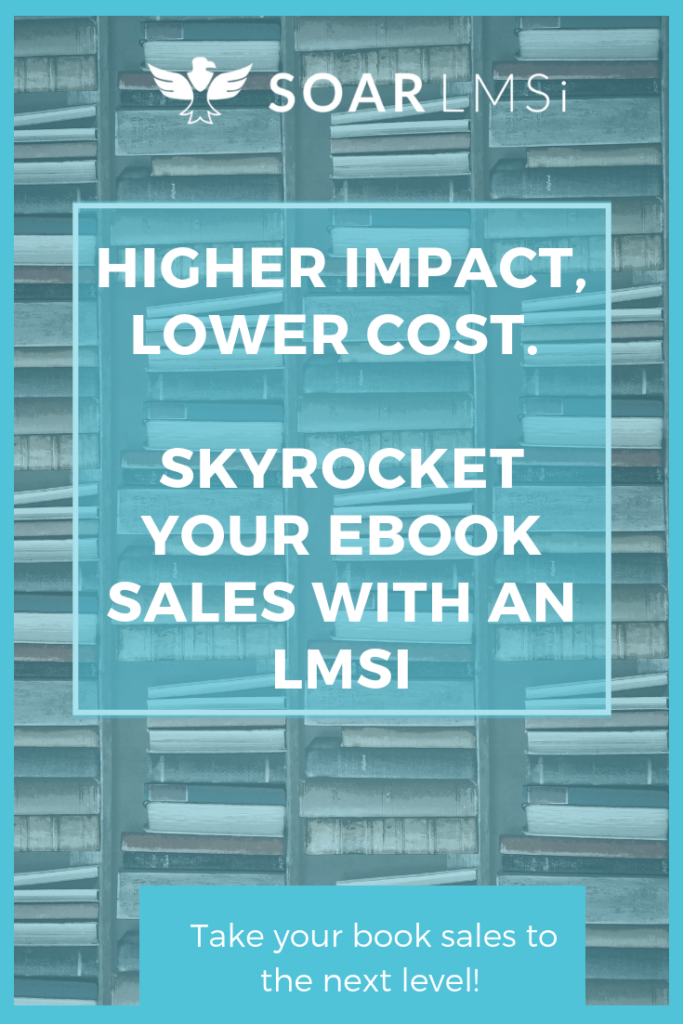 HOW DOES THIS WORK?
It's very simple.
First – Load your book onto a SOAR LMSi platform (YOUR PAGES LAYOUT LIKE A COURSE AND YOU CAN ADD PICTURES, AUDIO, VIDEO, ETC IF YOU WANT) for distribution – you could literally load an entire book today.
Second – Tomorrow, Email an invitation to your contacts, previous book purchasers, and post on your social media channels about the book's availability on this new interactive, intelligent platform.
Third – You're done! Now you can begin watching your bank account make more money from more people than you are currently reaching by building your email and distribution list with our free resources (more info on this below)!
HOW DO I GET PAID AND HOW DO PEOPLE GET MY BOOK?
SOAR LMSI provides you with a graphic rich customer interface (webpage) for your book (no charge) – now sharing it is as easy as sharing a web address and you can use your existing one if you have one.
The platform accepts online payments for the book – then the money is distributed directly to your account. Credit card processing fees of approximately 3% apply (less than $1 cost to distribute a $20 book).
Then the system delivers your book content in a method EVERYONE uses.
What's more, no one even has to open the book to read it. We found a way to achieve 90%+ engagement rates – and DAILY reading of your message!
YOU CAN BE IN EVERYONE's LIFE, MIND, ROUTINE DAILY and thereby extend your reach and influence!
Daily, the next "page" (however you decide to break it up) will be securely emailed directly to every purchaser's cell phone so they can open the page with a tap of their thumb and access the secure file via the web and begin reading and read as far as they want. No apps to download, no logins.
The next day, they'll get an email serving them up the next page so that they can continue right where they left off.
Go to the next level!
Maximize impact by going beyond just text content. Include other media like audio or video messages if you want.
What about AUDIO books? – If you want to lay down an audio file of your book page instead of a printed page (or a combination of print and audio), you can do that too and every day the reader will be served up the next page of the audio file.
What about VIDEO in my book? – If you want to provide video in your book (can't do that with print or ebook!!), simply upload the video file page of your book onto the platform and that will be distributed daily, in its right order, to any device including mobile.
What about those tests and surveys if I want to use them? Are they delivered to the same mobile device, daily, in the right order within my content, and graded in real time if I want to do that? YEP!!
HOW DO I INCREASE DISTRIBUTION AND COMMUNITY AROUND MY BOOK?
Glad you asked, and SOAR LMSi has you covered!
Each book (course) creates a "community forum online" where all readers can see comments posted by other readers, and where readers can post positive comments about your book (this is separate from the private live one-on-one chat you can also do with your readers that is not for the public to see – which is great for personal coaching or discipling).
TAKE BACK CONTROL OF YOUR RESULTS AND DICTATE YOUR SUCCESS
SOAR LMSi has put together the latest tips and methods to EXPLODE YOUR EMAIL LIST and DISTRIBUTE TO THE MASSES. How would you like to grow your email list by hundreds of names, or even thousands a month?
Our FREE marketing guide also explains how to use other FREE DISTRIBUTION METHODS LIKE SEARCH ENGINES INCLUDING PINTEREST, IN ADDITION TO GOOGLE, TWITTER, FACEBOOK, INSTAGRAM, AND OTHER FREE MEDIA CHANNELS).
GET YOUR FREE MARKETING GUIDE – "How to market a book (a course) to the masses in 30 days or less" – download your free marketing guide now.
HOW DO I GET STARTED?
Again – It's really simple.
Click Here to GET your new platform – graphic rich web interface page featuring your book for everyone to see (SOAR LMSi will make you look great!) If you would like some more info before you get started, sign up to this email list to learn more about how SOAR can help you extend your reach as an author.
No credit card is required to build your platform, load your book, and start making money.
In 30 days, the free trial will end, and you can decide if this is the greatest distribution, relationship building, and community building channel known to man for you and your book. If it is, just pay $100 a month for your new platform.
Your new platform comes with the ability to host UNLIMITED courses (IE an unlimited number of books). Load as many additional books as you want, and heck, even offer to host and distribute other people's books for them on your new platform! They can load their books on your platform in a day also. As we hope you can see you can increase your income as much as you want and we will never charge you extra monthly fees, ever!
Bonus: Get your platform fee fully covered and then some by referring friends!
Don't want to have the $100 cost each month? No problem – refer 4 friends and receive a 25% commission and your platform fee is covered – FOR THE LIFE OF YOUR REFERRALS.
Or refer one corporate account and receive $900 a year, every year, for the life of your referral.
Read more about the affiliate referral program here!
REFER MORE AND MAKE EVEN MORE MONEY!
There is no limit to the referral income you can make by referring this platform to others. You will earn 25% of their platform fee AND transaction fees generated from their sales for helping them find this new tool – and help everyone, including you, achieve FINANCIAL FREEDOM! This way, we all are rooting for, fighting for, recommending, and even praying for each other's success – thereby increasing the distribution of your book even further.
Do the math!! Is there any better solution to achieve financial freedom (residual income for life) known to man? Or, is there any better way to build relationships and community around your book (your passion and what matters to you most)?
If you would like to learn more about SOAR for Authors, head over here and sign up to an email series that walks you through how SOAR can help you impact your readers and the world!